Welcome to Kate's Kuts!
At Kate's Kuts, we understand that your hair is unique and requires a different level of care. We work with you to understand your hairs natural qualities and recommend care to enhance it.
We are committed to grooming women and helping them feel beautiful in their skin. Our professional stylists in Bonita Springs, Florida are skilled at determining the best services for your personality, appearance, and style.
We provide professional hair services, makeup, waxing, and much more that make you feel fierce, beautiful, and confident. When getting your haircut here, you'll experience a little bit of Kate with every cut. An atmosphere that is fun, lively, entertaining, and a place to be social.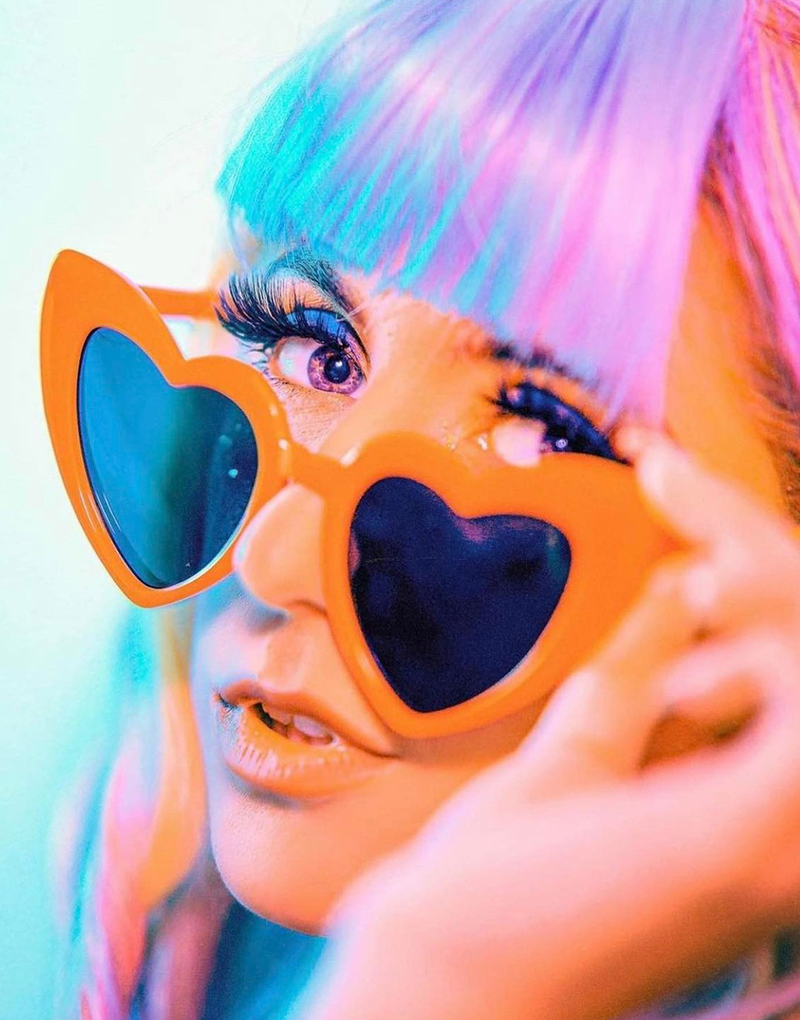 Our Mission & Passion
It's safe to say that when you look your best, you feel your best.
We look forward to welcoming you to Kate's Kuts, where we have a long history of pampering our clients and making every visit an unforgettable experience. Our mission is to ensure everyone looks and feels as beautiful as God created them. Each haircut, color, and style reflect our guests' inner beauty and distinct personality.
As a guest at Kate's Kuts, we want you to feel at home and enjoy the royal treatment. We enjoy spoiling our guests and making everyone feel special.
Kate's Kuts offers free haircuts to guests with Autism Spectrum Disorder (ASD), SPD, or anyone with disabilities or special abilities. Haircuts can be a stressful experience for children with Autism, but we have been trained by the best and have created a fun way to get the job done!
Meet The Team
We are seasoned beauty professionals who stay on top of ever-changing trends. We look forward to answering any questions you may have and will do everything possible to ensure you leave feeling relaxed, confident, and radiant!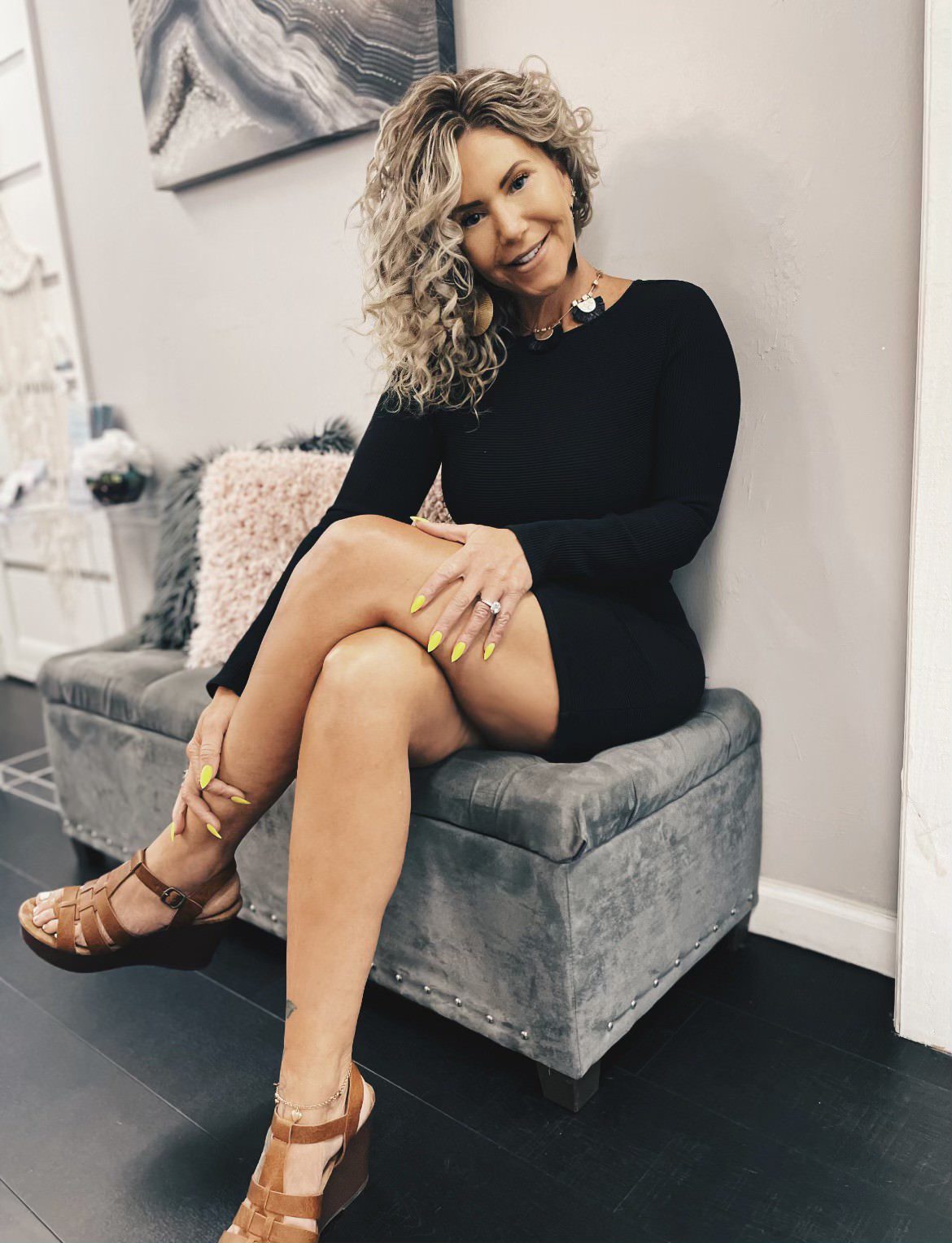 Kate Owens - Kate's Kuts
Kate Owens is the owner and operator of Kate's Kuts. She is a mother to five sons. She began her styling career in Worcester, Massachusetts, in 2000, where she was trained and fell in love with Paul Mitchell's products and culture.
Kate relocated to Florida to work at her aunt's thriving barbershop, where she learned the most up-to-date men's grooming techniques. She has received extensive training from Paul Mitchell educators and enjoys using her salon to give back to the community and beautify the world one head at a time!
@kateilovehair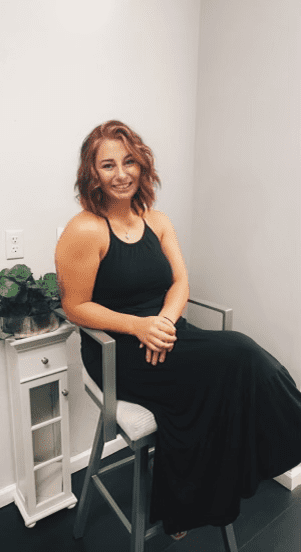 Tori Pollock - Level 4 stylist
Stylist from Paul Mitchell. She specializes in blonding, Brazilian blowouts, and Keratin treatments.
@highlights_night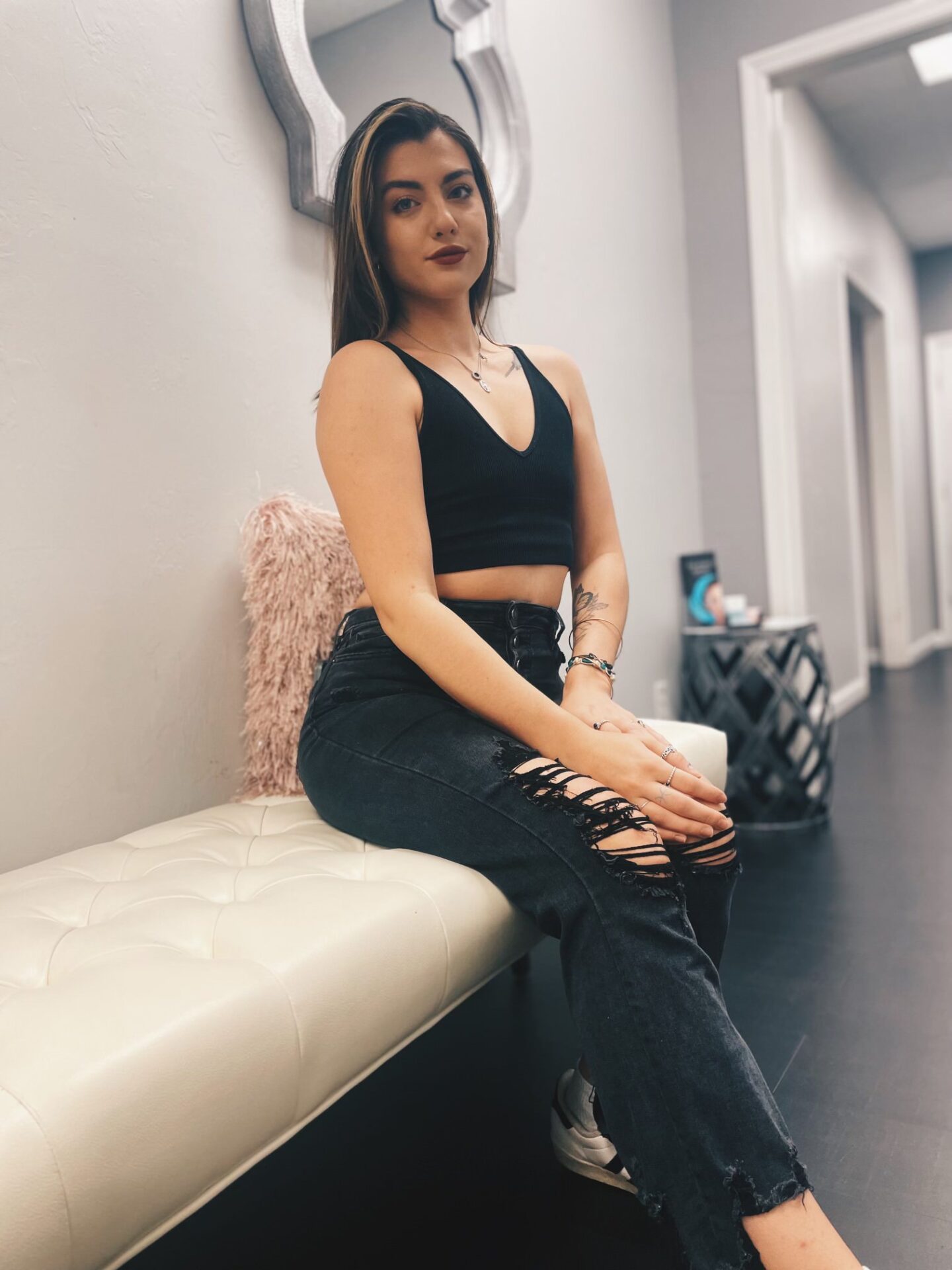 Jenna Malinowski - Level 2 stylist
Jenna was born in New Jersey and moved to Florida in 2013. Jenna is an expert at blonding and Bellami hair extensions.
She is thrilled to see you behind the chair and to assist you on your hair journey.
@throughthehairvine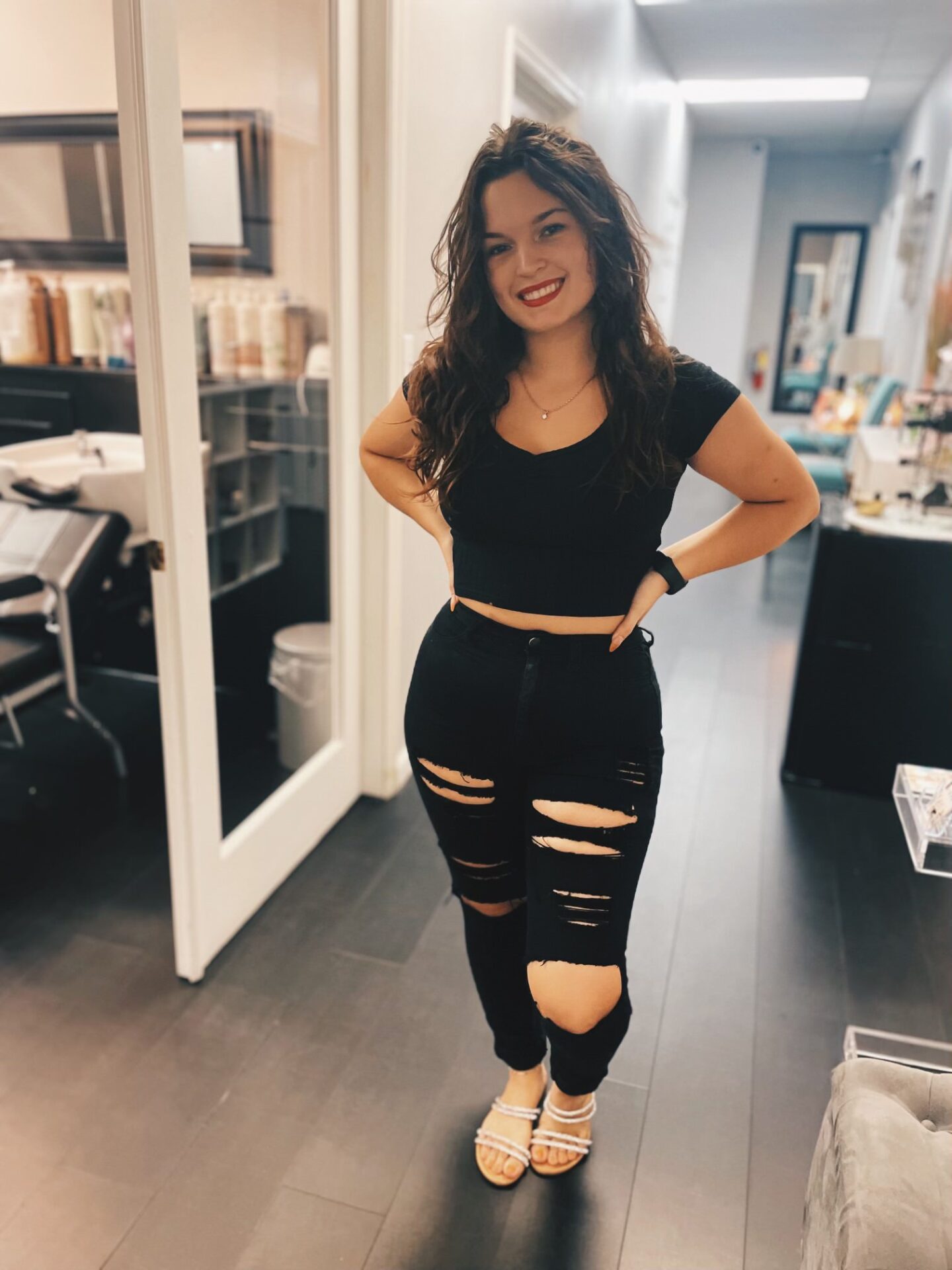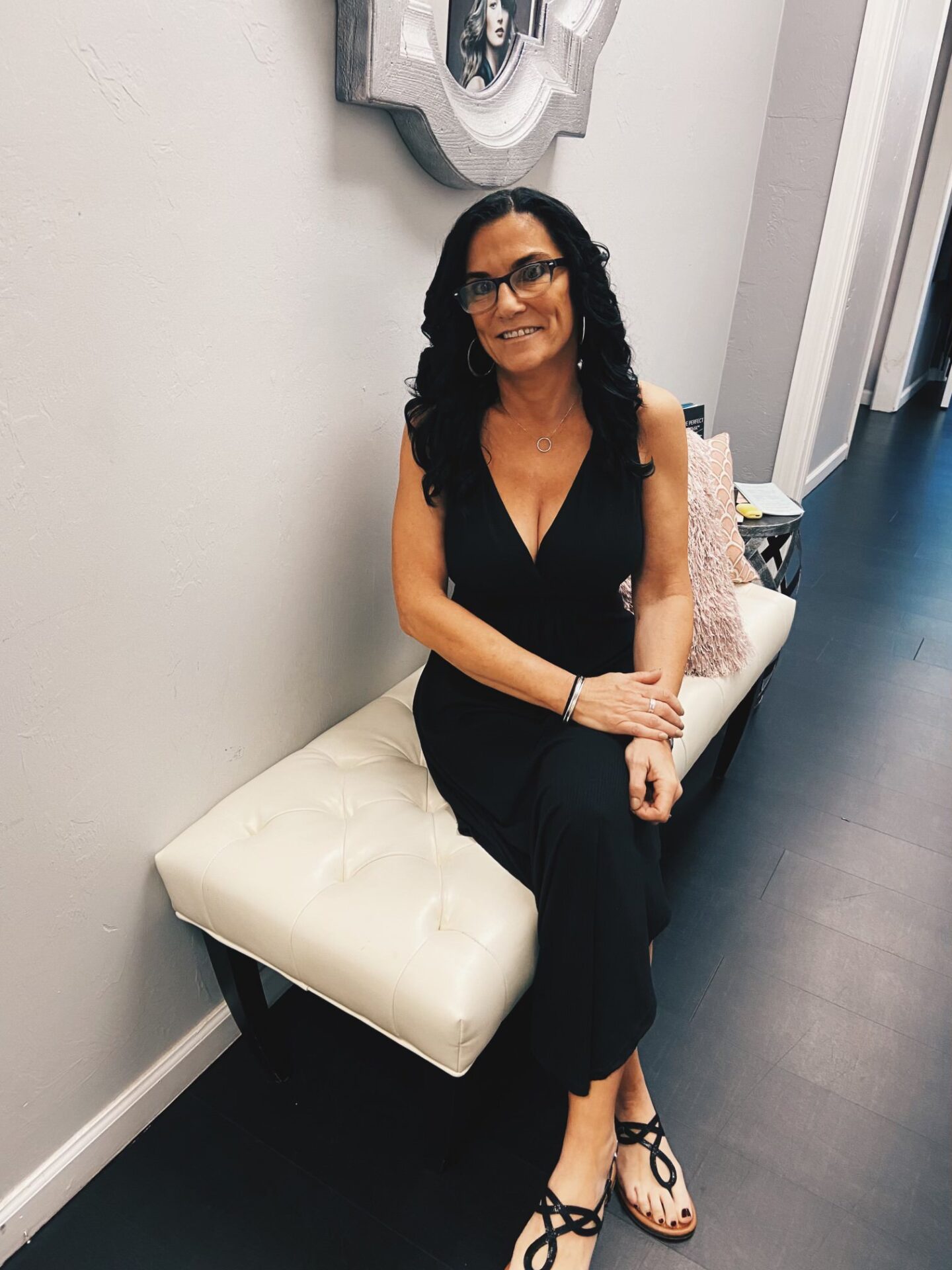 Valerie Bachman - Boss Bitch Salon Coordinator
Valerie Bachman, a native of Massachusetts, relocated to Bonita Springs in 2000. She's been with Kate's Kuts since the beginning.
Valerie oversees the day-to-day operations of the salon as the Salon Coordinator to ensure that everything runs smoothly.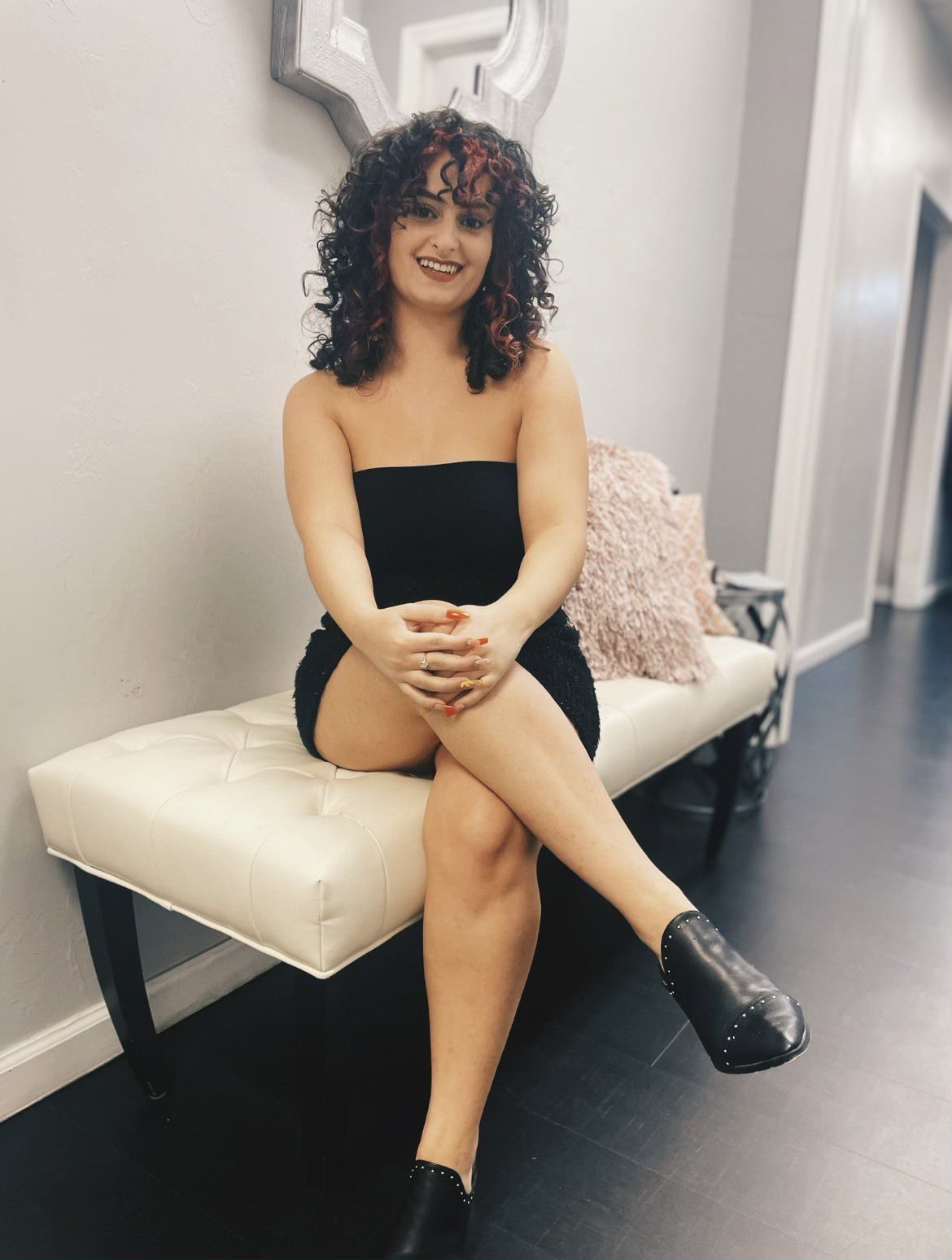 Danielle Braunstein - Level 3 stylist
Danielle is thrilled to be a member of the Kates Kuts team! She recently graduated from Paul Mitchell the School in Fort Myers, Florida. She is Camacho Curly Cut certified stylist specializing in balayage.
@designed_bydani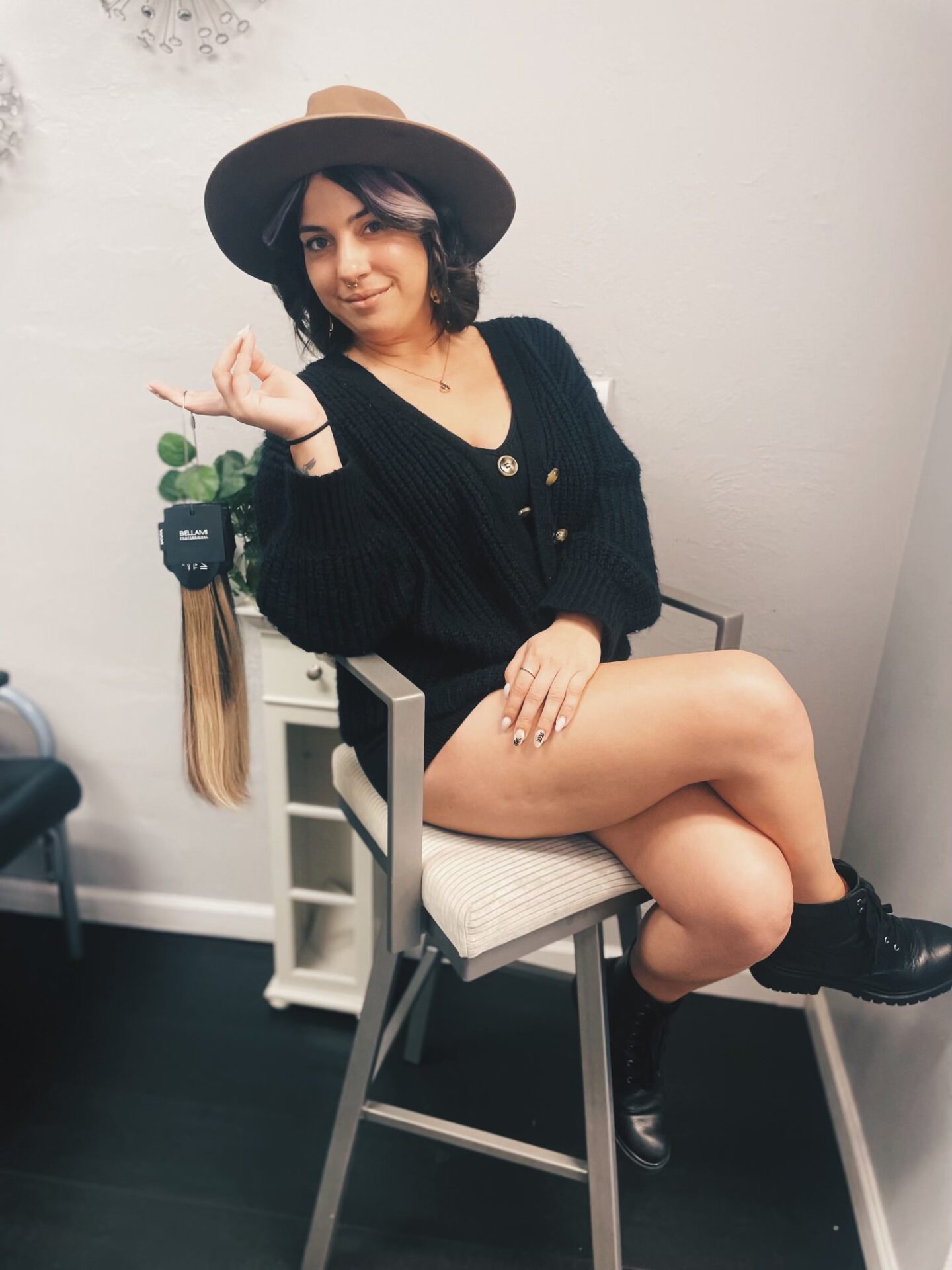 Aynsleigh - Level 2 sytlist
She is a Paul Mitchell color specialist certified to use Bellami hair extensions.
@ab.beautyandco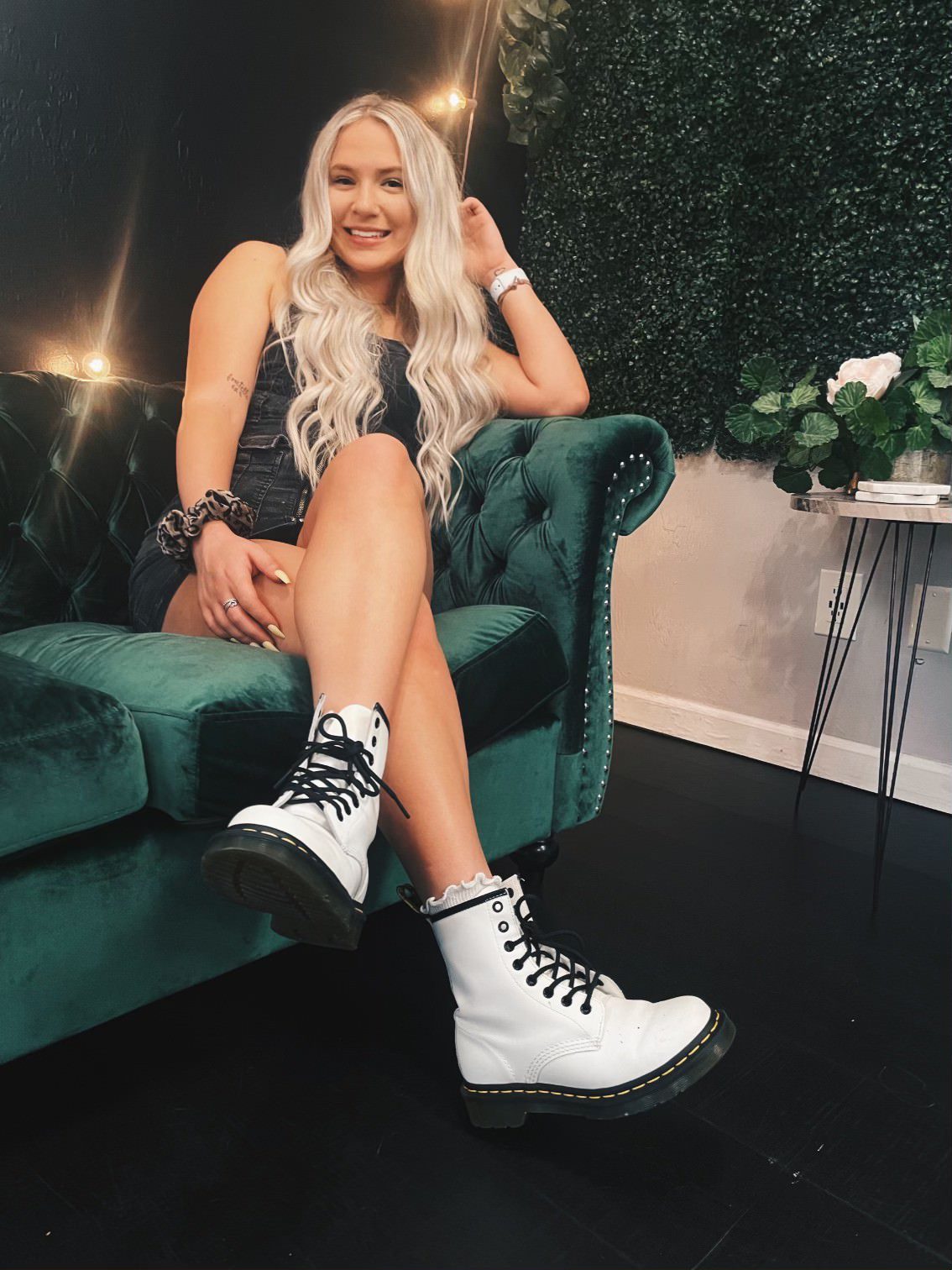 Sarah Carlson- Level 1 stylist
Sarah is a Michigan girl who is moving to Florida in 2020 to pursue her dream of becoming a hairstylist! She is a Paul Mitchell alumna and an apprentice to our salon's senior stylists!
She is obsessed with blonding and extensions. She is currently certified in tape-in extensions and is pursuing Bellami certification to expand her knowledge and expertise on more modern methods!
@styled.by.sarahh_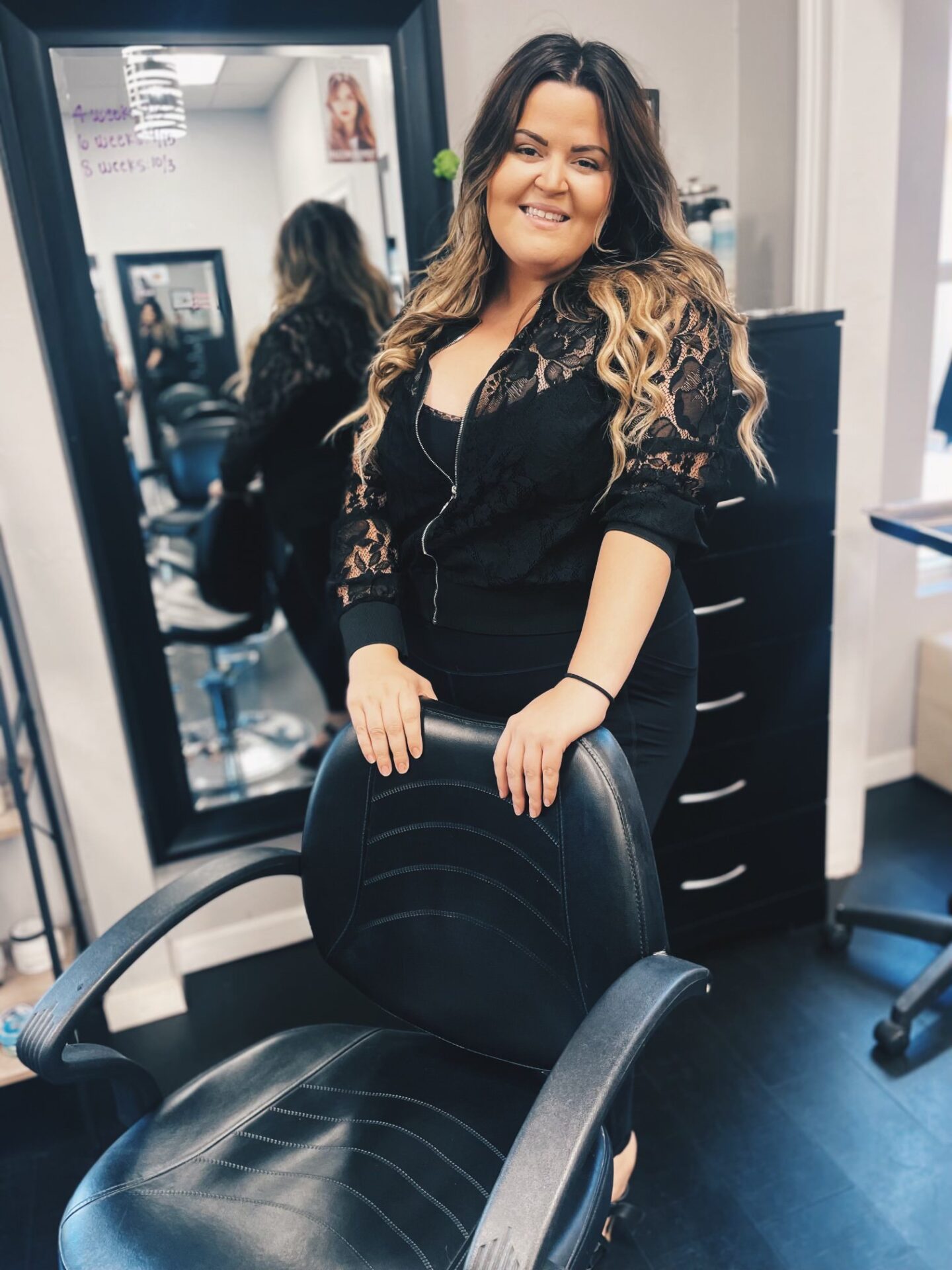 Brittany Gilmore - Level 4 stylist
Brittany started her journey in 2013 when she joined Kate's Kuts while attending Paul Mitchell the School in Fort Myers.
She has discovered her passion in education since being behind the chair, ensuring that all of her clients leave feeling more knowledgeable and confident in recreating styles at home. Brittany, a senior stylist, specializes in blonding, color corrections, and upstyling. She also enjoys cutting and balayage.
@brittanydoeshair.18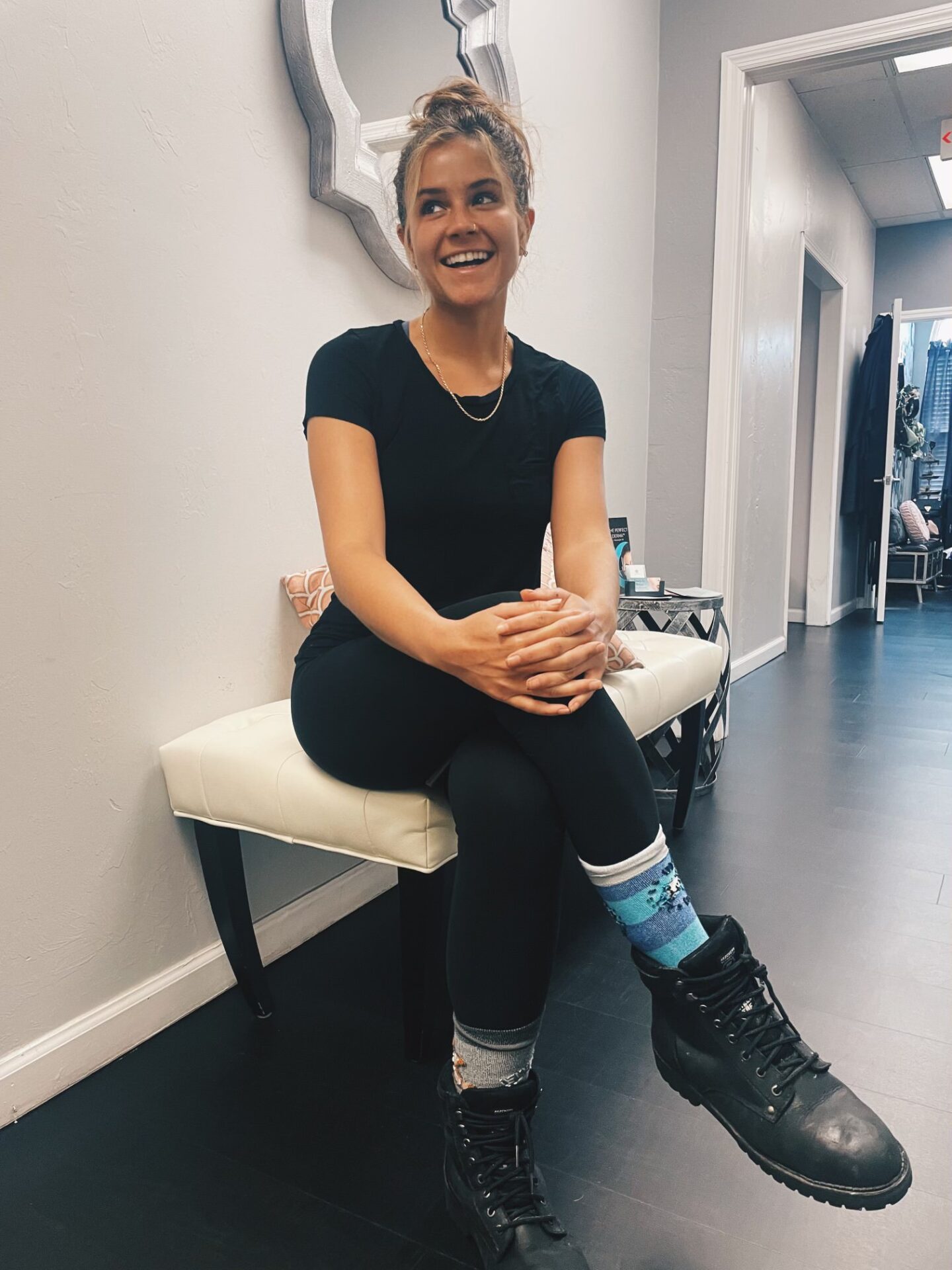 Domenica - Level 3 stylist
Domenica is originally from Philadelphia, Pennsylvania. She is a Paul Mitchell Alumni with four years of experience, and her specialties include smoothing and straightening treatments and shortcuts.
@doms.styles.n.smiles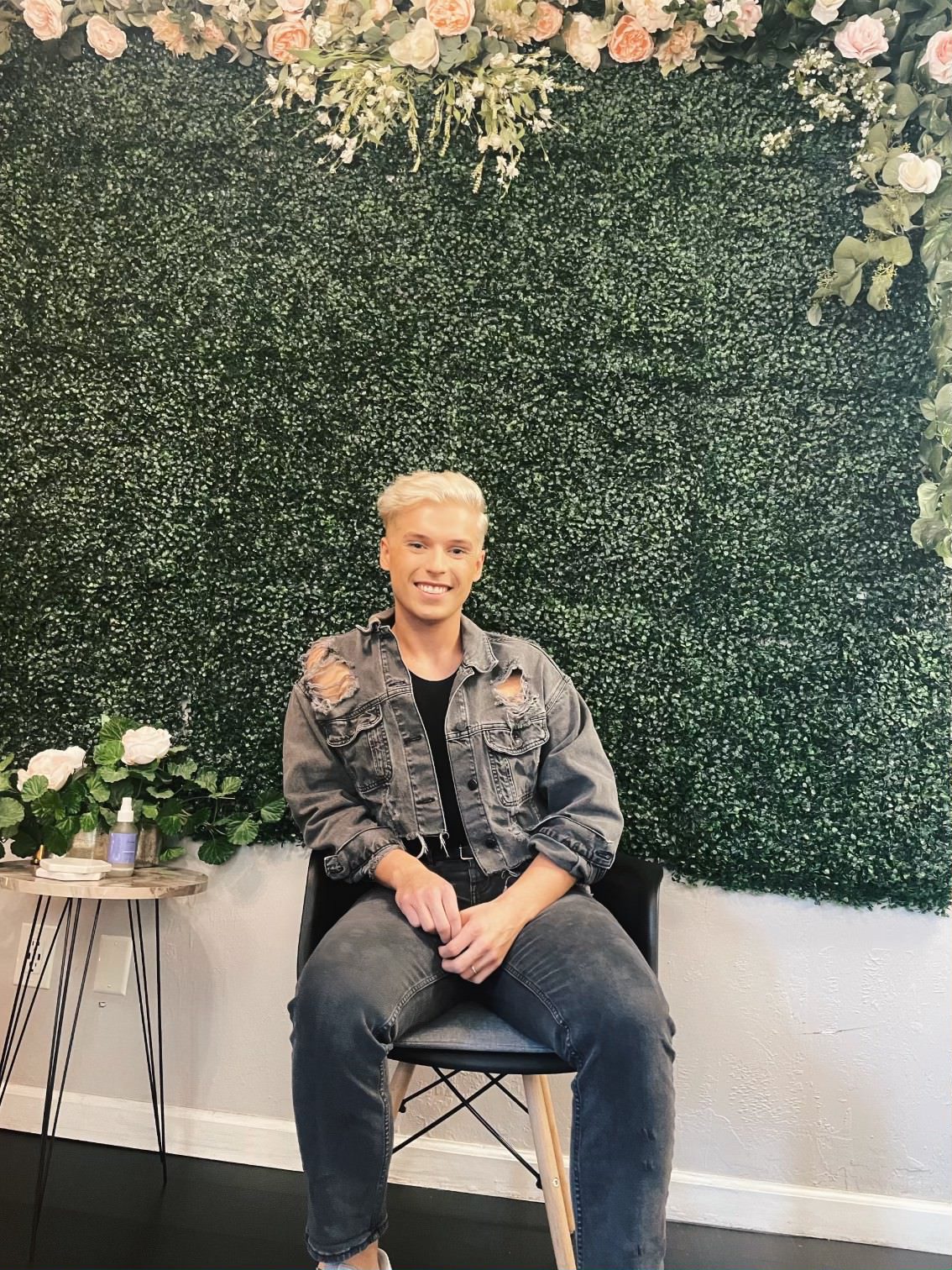 Jacob Budreau - Level 2 stylist
Jacob is a salon professional academy graduate who joined the Kate's Kuts team in March. He is enthusiastic about the beauty and artistry of hair, as well as continuing education for himself and his clients.
Jacob specializes in blonding, color services, and blow dry styling, but he also does everything else!
@theedollfactory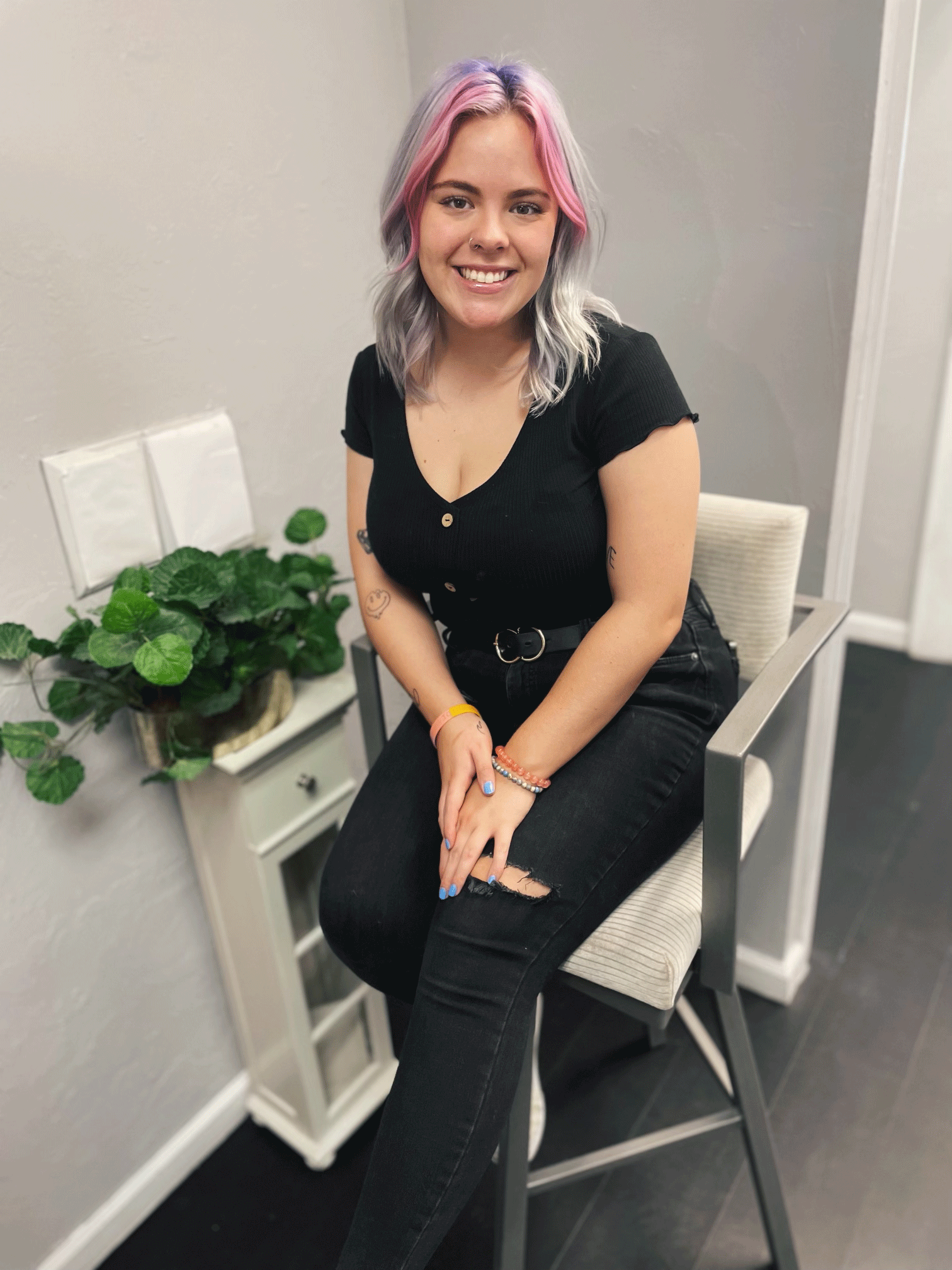 Riley- Level 1 Stylist
Hi I'm Riley! I went to school in Fort Myers at Salon Professional Academy and I'm a level 1 stylist. I specialize in blonding and short cuts. I am looking forward to giving you the hair of your dreams 🤍
@rileybeautique