Full-Service Salon
 Kate's Kuts
WELCOME TO THE BEST FULL-SERVICE SALON.
Where It's Fun to Get Your Hair Done!
Kate's Kuts is a full-service salon in Bonita Springs, Florida. Our store provides professional hair products like Paul Mitchell and Redken. Services include color, makeup, waxing, and wedding services. At our full-service salon, we provide more than just a haircut; we provide an experience of joy, relationship, and confidence. Each haircut, color, and style reflects our customers' inner beauty and distinct personality.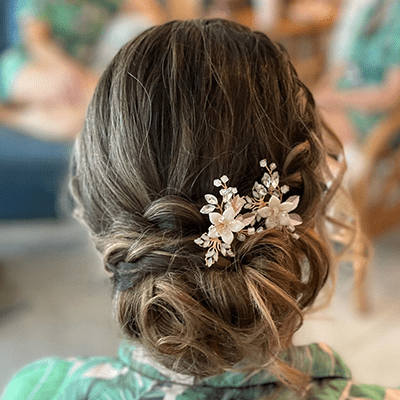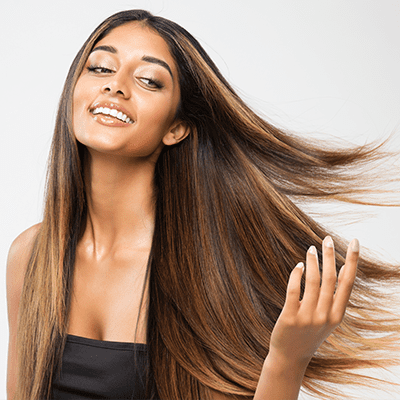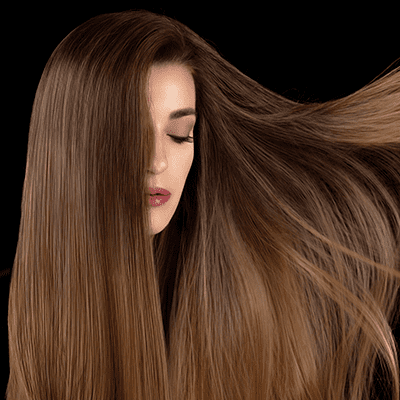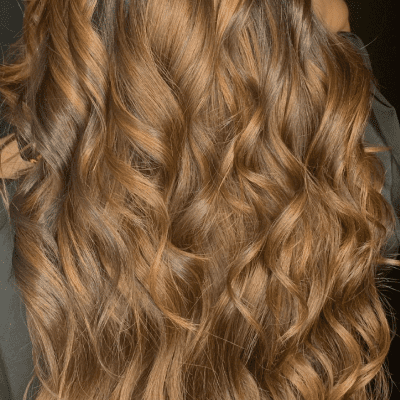 Become the Best Version of Yourself
Kate's Kuts offers a wide range of salon and spa services to help women feel more confident and beautiful! Our experts devote their education and experience to enhancing the beauty of each of our clients. Paul Mitchell Color and blowouts are our specialties.
Our 12 years of experience have built trust and value in our customers. We have a team of experts who are qualified in hair salon cuts, colors, highlights, Brazilian blowouts, men's cuts, waxing, makeup, weddings, shampoo, conditioner, hair spray, and all styling products.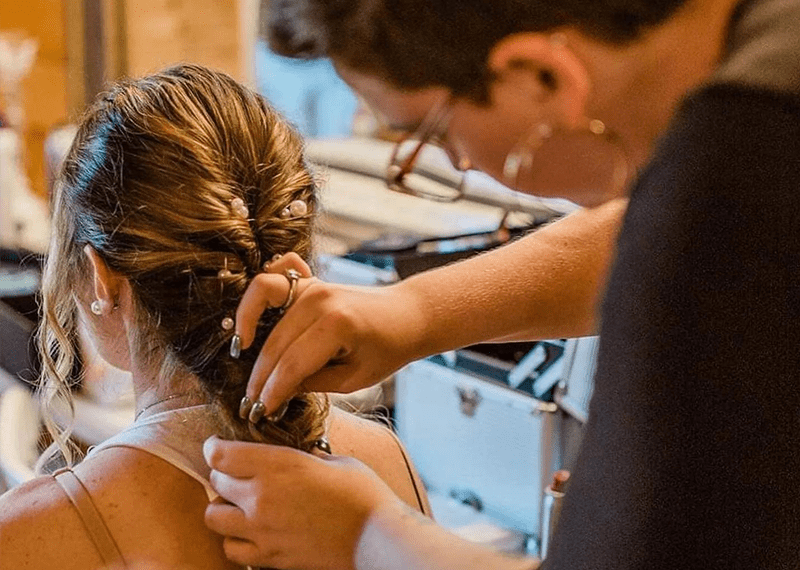 Our Pricing
Wash, Haircut, Blow Dry, Style —  starting at $47
Signature Base Color, Haircut, Blow Dry, Style   — $117
Partial Highlight with Olaplex, Haircut, Blow Dry, Style— $156
Brazilian Blowout— $330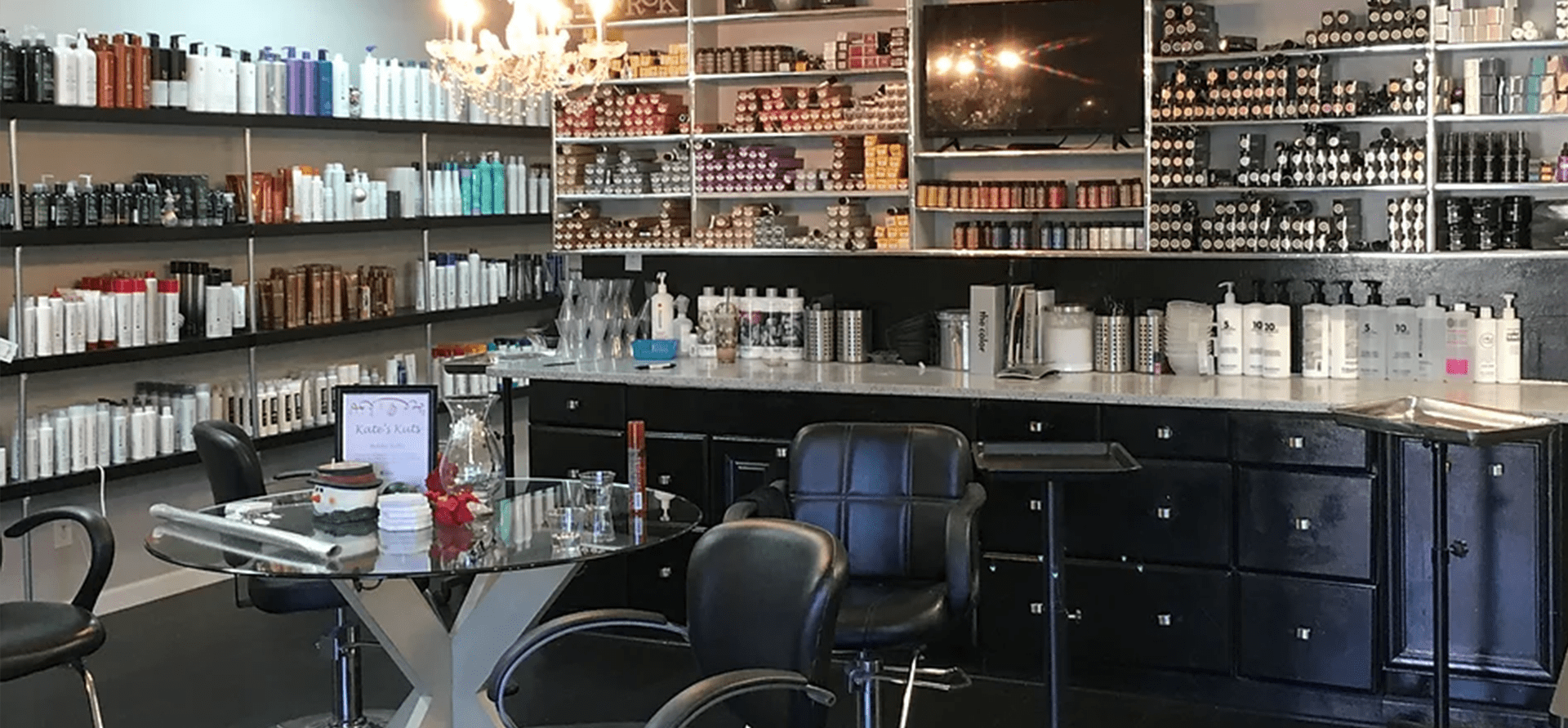 Your Premier Hair Stylist Salon in Bonita Springs, Florida
Are you looking for a professional hair stylist in Bonita Springs? Kate's Kuts is a top-notch hair salon dedicated to providing exceptional hair services in the heart of Bonita Springs. With our team of talented and experienced hairstylists, we are committed to creating stunning looks that will leave you feeling confident and beautiful.
All Your Haircare Needs
At Kate's Kuts, we offer various services to meet all your hair care needs. Whether you're looking for a hair color transformation, a stylish haircut, or a hair extension service, our skilled team is here to deliver outstanding results. Our hair color service in Bonita Springs is designed to enhance your natural beauty and bring out the best in your hair. With our expert colorists, you can expect vibrant, rich hues that perfectly complement your skin tone and personal style.
Our hair styling studio in Bonita Springs is a haven for those seeking professional hair care. We understand each client is unique, so we take the time to listen to your preferences and tailor our services to your needs. From elegant updos to trendy cuts, our hairdressers have the expertise to create your desired look. Our salon also offers hair extension services to add length and volume to your hair, providing limitless style possibilities.
High-Quality Products
At Kate's Kuts, we take pride in using high-quality products and state-of-the-art techniques to ensure you receive the best hair care possible. We prioritize the health and integrity of your hair, and our skilled professionals will provide personalized recommendations and guidance to help you maintain healthy and beautiful locks.
Join Our Family
If you're looking for space in a beauty salon, Kate's Suites is the perfect solution. We provide the ideal space for professional hairdressers to serve their clients with all the hair styling services they need.
Visit Kate's Kuts at our convenient location in Bonita Springs, and let us transform your hair into a work of art. We welcome men and women, and our comfortable and welcoming salon environment will make you feel right at home. Contact us today to schedule an appointment with a professional hair care specialist in Bonita Springs. Trust Kate's Kuts to bring out the best in your hair and leave you feeling fabulous!
Never experienced Kate's Kuts?
20%-off for all new customers for any of the following services when you book online:
-Brazilian Blowout
-Partial Highlight with Olaplex, Haircut, Blow Dry, Style
-Signature Base Color, Haircut, Blow Dry, Style
Our Professionals will make you feel stunning and confident.
Testimonials
Hear what our happy clients have to say!
Tori gave me a great cut. Liked the atmosphere.
Brittany is the best! Never have a bad experience.
Natalie Marsalli
2022-06-14
The owner, Kate, is an artist. She can make the simplest person look awesome! Her staff treat you like a princess.
Every stylist is fantastic! Never have I ever had a bad experience at Kate's. Kate herself is wonderful and has a heart of gold. I highly highly recommend this wonderful salon to anyone wanting to feel at home, appreciated and confident.
Darlene Hunter
2022-05-30
You get a good feeling as soon as you walk through the door!!! Friendly- tight knit staff with something to offer for everyone!!!
Dom did an amazing job in fixing a totally botched haircut I had. Great atmosphere in the salon and will definitely recommend!
mariel goodrich
2022-04-30
Kate and her team are incredibly professional. My stylist Brittany took the time to walk me through every option to achieve the blonde I was looking for and absolutely spoiled me. She made suggestions, but listened to everything I wanted. She had multiple clients at the same time and I would have had no idea if she didn't tell me. I felt like I was the only person in the salon. Kate, the owner is kind and took the time to stop and say hello. I really enjoyed my experience here. The salon I used to love now treats me like I'm a bother when I need to make an appointment or correct something. Brittany told me 25 times to text her if there was ANYTHING and she would correct it right away. Wow, we don't seem to have a lot of excellent customer service in our world these day. I really appreciate when people care about what they are doing and take the time to make you feel special. Thanks Kate's Kuts team! Now you are stuck with me 😀
Today my two-year-old son had his first haircut. I've been trying to get him a professional haircut for months and finally, I found the right place. Kate is the best! She should be given a billion awards for her attention, patients, and will to provide haircuts to kids that don't want to get one for different reasons. Kate's techniques worked and my toddler had lots of fun playing while getting his first haircut. Thank you!
Jenna did such a wonderful job on my extensions. They look so natural. I highly recommend Jenna. Kates Kutzs is Amazing everyone is friendly and welcoming.